Global Automotive Forum (GAF)
The Global Automotive Forum has been created by Smadja & Smadja for the China Committee for Automotive Exhibitions to provide an innovative and authoritative approach and deeper understanding of the issues and challenges shaping the future of the automotive industry worldwide.
Going beyond the existing national or regional automotive conferences, the Forum is an annual truly global platform to discuss the most relevant structural changes, the trends, critical factors and opportunities facing the automotive sector worldwide. It aims to generate a productive and outcome-oriented discussion among manufacturers, political decision-makers, economists, experts and media leaders on a global basis. The Forum will also provide participants with cutting edge insights on relevant technology, econimic, societal, trade developments impacting on the industry.
The discussion of the inaugural meeting in September has covered the key issues and challenges shaping the future of the automotive industry as it goes through a critical era of transition, including the impact of China's automotive industry emergence and its game-changer nature for the whole industry. The Global Automotive Forum has brought together about 500 business leaders from key automotive manufacturers (OEMs) and auto parts and operating systems manufacturers, senior policy makers, executives from the financial sector as well as top experts from China and around the world.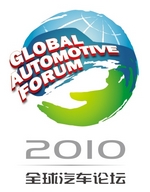 Chengdu, China
16-17 September 2010
India-Japan Global Partnership Summit (IJGPS)
India-Japan Global Partnership is a mutually beneficial partnership. India and Japan will work together by pooling their strengths and expertise to not only benefit the national interest of each other but also the rest of the world.
Over the last few years, Asia has emerged as a new world leader by making significant contributions to the global economy. India and Japan have played a vital role in this transformation.
Historically, India and Japan have engaged in socio-cultural exchanges. Bestowed with common ideals such as democracy, human values, legal values, structured market economy and financial institutions, India and Japan share a global vision of peace, stability, energy efficient, environment responsible and sustainable development.
To implement these ideals and values, "India-Japan Global Partnership " was announced in the year 2000 by the then Honorable Prime Ministers of both the nations.

Tokyo, Japan
5-7 September 2011
Tunisia-Libya Infrastructure Investment Forum
Tunisia and Libya are undergoing major changes, opening a new era in their respective national histories, with a great range of opportunities to create new business partnerships and launch new projects in two of Africa's most fertile markets.
The Tunisia-Libya Infrastructure Investment Forum is the first significant meeting that brings together Tunisian, Libyan and international business leaders as well as Tunisian and Libyan politicians and senior members of international organizations. A limited number of senior business executives like yourself will gather to meet with relevant political, business, and other relevant players in the economic development and reconstruction efforts in these two countries.
The agenda covers key sectors of interest for foreign companies seeking to start or deepen their involvement in Tunisia or Libya and will focus the critical issues relating to construction, road infrastructure, rail and air transport, and energy and the health sectors. The discussions will allow participants to engage in a direct dialogue with senior business and political figures from Tunisia and Libya to help assess economic and business prospects in a very pragmatic way, looking at the short and medium-term possibilities.
Special Arab Roundtable (SAR)
The Special Arab Roundtable was created in 2011 by Smadja & Smadja to assess the key implications of the "Arab Spring" and its consequences on the political and economic context.
It brings together business, political and media personalities along with academic experts for "behind closed doors" brainstormings, not only to analyze issues and prospects but also to help identify their implications for business strategies and political stability. It is by invitation only to relevant personalities from within and outside the Arab world. The mix of expertise and perspectives provided by the discussion leaders, the restricted number of participants as well as the distinct format of discussions ensure maximum "take home value" for participants.
The theme of the 2012 edition of the Special Arab Roundtable is "The Arab World's New Normal: Challenges, opportunities and what next?". This second edition will be of utmost interest and relevance in this period of heightened volatility and uncertainties.

Washington D.C.
9-10 May 2012
Zermatt Summit
The Zermatt Summit was created in 2010 as a platform to promote a constructive, action-oriented dialogue between civil society and business. It is our conviction that it is through this kind of dialogue and through a better interaction between civil society, business and governments that we will be able to achieve a more inclusive globalization.
The The 4th edition of Zermatt Summit will be held on June 20 & 21st on the theme: "Building Partnership of Winners".
Over 200 participants from over 18 countries are expected to join this 4th edition to foster their ideas and challenge their point of views in a strategically oriented, quieter and productive dialogue.
As a non-partisan independent platform able to bring together the different players and interested parties, the Zermatt Summit will provide an holistic approach to the topics discussed, emphasizing well-structured brainstorming sessions, genuine interaction and avoiding formal speeches, thus ensuring significant "take home value" for the participants.
China Global Enterprises Forum
The China Global Enterprises Forum is the Premier event positioned to focus on the strategic implications of China's new economic context and priorities for Chinese as well as for foreign companies operating in China. The Forum is designed to assess the impact of China's new normal for corporate strategies, and what the orientations set in the 13th Five-Year Plan – to shift to a new growth model – imply for Chinese companies as well as for foreign companies operating in China. The agenda of the Forum has been set to help better identify the new factors and new priorities to be taken into account the new opportunities already emerging and the role that foreign companies can play in the new economic context.
The Forum brings together Chinese senior executives and their interlocutors and partners from foreign companies, along with public personalities and top-level experts in an outcome-oriented interaction. It provides a privileged opportunity for business networking and the development of new business relationships. The 2016 edition of the Forum will comprise around 300 participants, by-invitation only and is officially supported by the Municipality of Ningbo
China Outbound Forum
Created at a very timely moment when the drive for overseas expansion of Chinese companies is entering a new phase, The China Outbound Forum differentiates itself from existing conferences which are more focused on promoting overseas investment locations.
It is designed to support Chinese companies as they consider expanding their activities internationally – while attracting also mainland companies now well established at the global level.
The Forum is a platform bringing together Chinese senior executives and their interlocutors from foreign companies as well as from other sources of expertise and knowledge, with an agenda designed to cover the key issues and challenges that Chinese outbound companies need to identify and address successfully as they move abroad.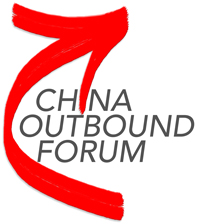 Sanya, China
2-3 December 2016
The Growth Net
The Growth Net has been created to reflect the new reality of the global economy.
It is the only event of its kind, with its emphasis not only on the new MNCs but also on the MNCs in the making, with its agenda focused on the common opportunities and challenges, the common ambitions and expectations of the new constellation of growth countries; it is also unique in terms of the business to business interaction it creates.
While existing international business conferences remain centered on the traditional players of the global economy and address issues related to this new constellation of growth as a "side show", the Growth Net is here to meet a growing need and to fulfill an increasingly relevant and necessary role as linkages among the countries of this group keep expanding.
The Inaugural Edition of The Growth Net was held in New Delhi, India on March 10 to 12, 2012.